TNT Tarot Not Trauma Society
Overcome Religious Trauma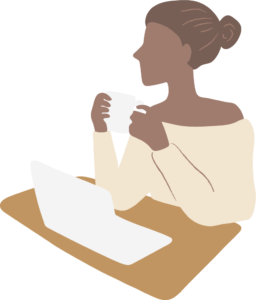 Here is what you've been told when trying to heal from Religious Trauma...

 You just need to read your Bible more (even though you've read it through multiple times and studied it for years).

 God is testing you, or maybe it's the Devil. Either way, you just need to have more faith through this Dark Night of the Soul.

 If you leave the Church you never were really Christian anyway.

 There's no place for people like you, your family will pray for you for a while, but eventually they'll leave you because you're going to Hell.

 You're going to have to throw everything away, maybe become a Pagain or even an Atheist, and struggle for years to come.

 You can't use Tarot for healing or as therapy. The cards are evil and will open a Demon Portal to Hell.

 You can't trust yourself or make your own decisions about this. You need to run everything through your Pastor, Jesus, and God.
But OMG...you're exhausted aren't you? When is this going to get any easier?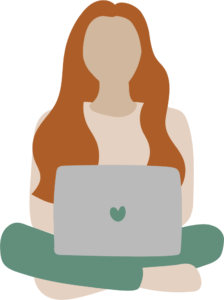 Or you could use a tested signature process to speed up your healing...
AND RELEASE YOUR RELIGIOUS TRAUMA AND NEGATIVE BELIEFS FROM INDOCTRINATION.
Here is what happens when you do that...

 You start to realize how pervasive religious beliefs are in every aspect of your life.

 You identify the sneaky ways religious trauma is affecting your life.

 You understand the negative impact of fundamentalist ideas on every culture.

 You realize that these common beliefs are not YOUR beliefs, and that you do not have to adopt them.

 You release the fears that you are "bad," a sinner, or that you are in danger of going to Hell.

 You begin to understand that people are good and a blessing.

 You realize that most people have been duped, and the trauma you learned has been passed down through generations for thousands of years.

 You see how most people are living in fear and begin to have more compassion for yourself and others.

 You understand that your thoughts and feelings matter, and that you can create the life that you really want despite what others have told you.

 You create a Road Map to start identifying, challenging, and changing the beliefs that no longer serve you.
You see how the Life Map System and Tarot Therapy can fit into your new Spiritual Practices and beliefs.
Hi there! I'm a former psychologist turned Tarot Reader who discovered the secrets to healing Religious Trauma without years of struggle.
And I want the same & more for you!
When I started out, I already had over 2 decades of experience with Tarot plus 13 years as a therapist.
But there was no way to combine the two things I loved most, and no way to use them specifically for religious trauma.
There were so many people selling the old way of doing things, and around every corner someone else saying to use talk therapy (that only retraumatizes people) or to convince people that they should keep going to Church, no matter how much their religion was traumatizing them...
Amethyst Mahoney, PhD
Founder of Tarot Therapy and Spiritual Badass
After purchasing my fair share of programs ranging from $27 to $24,000 I finally realized three things:
One
Religious Trauma takes many of the forms of PTSD (post-traumatic stress disorder) but is more complex and ongoing, and many therapies like CBT, DBT, EMDR, and tapping don't work for most people and can actually make symptoms WORSE.
Two
Religious Trauma is pervasive and affects every facet of people's lives. The easiest way to tackle it is not to go straight for the most difficult, deeply-held beliefs, but to start to address one to two easier challenges. This can even be done privately, without "coming out" to your family.
And that's when I fully realized:
People can be in charge of their own healing. They are fully capable of connecting with their bodies, their own needs, and to grow and make choices around what is best for them. They just need permission and to learn how (something that religious trauma robbed from them). And it doesn't have to cost thousands of dollars to get started!
Introducing
The step-by-step path
To identifying and understanding your religious trauma FAST so that you can finally find some relief from your racing thoughts, sleepless nights, and wanting approval from someone outside of yourself.

Introducing
The Tarot Not Trauma Society
Feel more confident in who you are, connected to yourself, and establish a more complete understanding of your true beliefs and your connection to the Divine while establishing appropriate boundaries with friends and family - all while healing from religious trauma.
All this for just one low price, cancel any time.

When you join the Tarot Not Trauma Society...
You get everything you need to quickly understand how religious trauma is creating a negative impact in your life, leading to anxiety, depression, and even symptoms of ADHD and OCD, as well as what to do about it.
YOU'LL GET INSTANT ACCESS TO ALL THIS:

 Bite-sized modules that provide you with the step-by-step growth strategy plus how to do your own Tarot Therapy Sessions.

 ​Including all the worksheets and templates that you need to heal from religious trauma.

 Resource library with scripts, workbooks, templates and planners.

 Access to the private members only community with other Tarot enthusiasts for accountability, connection and support.

​ 2 Live Coaching and Q&As every month plus feedback and support in the group.

 You begin to understand that people are good and a blessing.

 New templates, Tarot spreads, or other tools every month.
Here's a sneak peek of what's inside...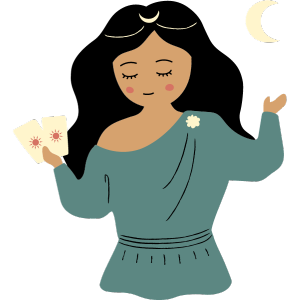 Tarot Therapy Spreads
On a variety of topics, including new spreads each month!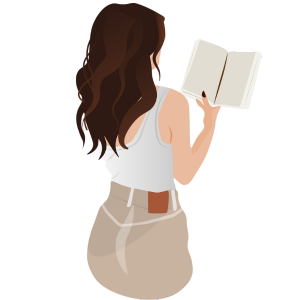 Life Map System Spread
8 cards to identify where trauma is showing up in your life.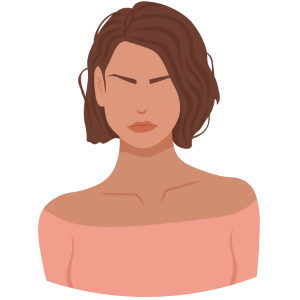 Boundary Setting Workshop
Get the 5-Step Escalation Road Map to help you calmly upholdyour boundaries.
Plus Monthly Calls To Practice Tarot Therapy
Each month we'll have a live call with a spread and a practice session. You can get your questions answered and gain new insights - right on the call! All calls are recorded in case you can't make it live, and can be found in your member library.
Frequently Asked Questions
Q: I'm a therapist and want to use this to work with my own clients. Will this show me how?
A: The TNT (Tarot Not Trauma) Society focuses on using Tarot Therapy for personal use. It does not address how to work with clients. However, the insight you'll get from working on your own Religious Trauma is invaluable.
I began to develop this process when I was a psychologist, and I was in the field for 13 years.
If you want information on how to use Tarot Therapy with clients as a therapist, coach, or healer, you'll want to check out one of our programs that are specifically tailored to this purpose, such as the Tarot Therapy Certification Program or the Tarot Therapy Alliance.
Q: I just started working on religious trauma. Will this work for me?
A: Yes, this is the perfect time to get started. Many people have assumptions about what religious trauma is and how to work with it. In the Tarot Not Trauma Society, we'll walk you through all of the steps on how to identify and work with your specific challenges.
Q: I've been trying to work on my trauma, but I feel overwhelmed. Do you have any support for me?
A: Yes, once you start working through your trauma, it can be easy to become overwhelmed. In the Tarot Not Trauma Society, you'll learn how to use the Life Map System to organize and identify different aspects of your trauma so that you can quickly start healing - and start seeing results!
Q: What if I don't know how to read Tarot Cards?
A: In Tarot Therapy, we read the cards to access the Subconscious Mind, not the way you might normally see cards read.
Inside Tarot Therapy 101, you'll get the 5 Minute Tarot training, my 5 step process that will have you reading Tarot cards in less than 5 minutes, even if you've never picked up a deck before.
You'll also get access to the Tarot Meaning Cheat Sheets with keywords for the cards both upright and reversed, as well as the Limitless Tarot Printables if you don't own your own deck.
If you'd like more information on how to read the cards, we suggest the 5 Minute Tarot Program. 
Q: How much support is included?
A: You'll get answers and support in our members only community within one to two business days. We also hold twice monthly live calls where you can ask specific questions and where we walk through the spreads from the Tarot Therapy Planner. 
Q: When will I get access?
A: You will receive an email with all the details immediately after your purchase and will get access to your course walk-through, bonuses, and our members only community as soon as you sign up.
Q: I'm not very tech savvy. Do I need a bunch of tools to make this work?
A: No, this is very beginner and budget-friendly and you don't need to be good with tech or buy any software.
Q: Can I cancel the membership?
A: Yes, you can cancel this membership any time.

Introducing
The Tarot Not Trauma Society
Feel more confident in who you are, connected to yourself, and establish a more complete understanding of your true beliefs and your connection to the Divine while establishing appropriate boundaries with friends and family - all while healing from religious trauma.
Join our no hassle membership now and get all the info you need on overcoming religious trauma.
©Amethyst Mahoney and Limitless Abundance, LLC
By visiting this page, you agree to terms and conditions, & privacy policy.

This site is not a part of the Facebook website or Facebook Inc. Additionally, This site is NOT endorsed by Facebook in any way. FACEBOOK is a trademark of META, Inc.
In the United States, we are required by law to state that Tarot is for entertainment purposes only.